Tesla Q4 Report Rather Lackluster
Summary:
Tesla's Q4 2022 revenues were in line but EPS beat.
Margins fell while credit revenues soared.
Tesla's yearly forecast is a bit disappointing for production.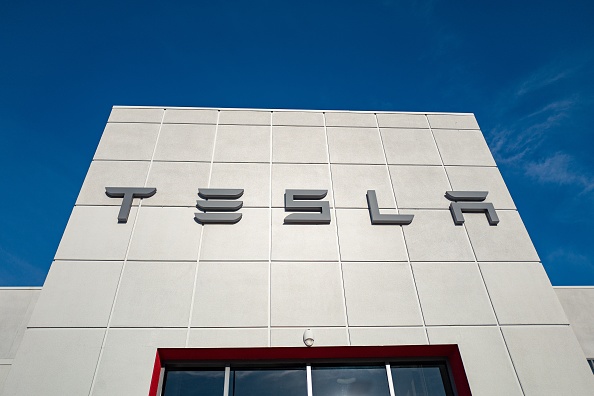 After the bell on Wednesday, we received Q4 results from Tesla, Inc. (NASDAQ:TSLA). While the electric vehicle ("EV") maker reported record production and deliveries in the period, the quarter's delivery numbers came in below expectations earlier this month, sending street estimates quite lower. While shares had rebounded recently into this report, they remained well below where they were for most of 2022 after Elon Musk's stock sales surrounding his Twitter purchase dampened sentiment and investors feared slowing delivery growth. Overall, Tesla's Q4 results were rather dull, as Q4 was mostly as expected and 2023 guidance came in a bit light.
Over the last couple of months, Q4 revenue estimates have been coming down. Analysts were not that impressed with guidance at the Q3 report, and price cuts in China combined with U.S. promotions had the street trimming their average selling price forecasts. Earlier this week, Tesla investor relations sent out their usual company compiled forecast that contained an even lower revenue estimate average, seen in the chart below.
As it turned out, Tesla basically matched the revenue estimate that Seeking Alpha had for the street, which was $24.32 billion. Again, how you view this number may depend on where you got your estimates, as some sites had them nearly half a billion higher yet Tesla's IR compiled number was a bit lower. Of course, estimates had to come down quite a bit over the past three months, so this wasn't a great result in total.
When it comes to the revenue breakdown, things get a bit interesting. Leasing revenues actually dropped a few percent sequentially, while regulatory credit sales soared by $180 million over Q3 2022 levels. Total automotive revenues per delivered vehicle dropped $1,800 sequentially (including leasing and credits). Energy revenues did a little better than I expected, while services and other came in a little light. Actual results against my three cases can be seen below, with dollar values in millions, except per share amounts.
When it comes to the rest of the income statement, I wasn't terribly far off overall. It appears that I underestimated some of the headwinds Tesla was facing, as GAAP automotive margins dropped by 2 percentage points sequentially and 2.5 points when excluding credit sales. However, some of those losses were made up by margin progress on the non-auto side. Tesla had more operating expenses than I projected, but also came in with more interest income and lower taxes to offset some of those costs. Unfortunately, I had cut my EPS estimate by 3 cents right before this report, or I would have been dead on for non-GAAP EPS. The bottom line number beat the street by 8 cents here, but of course, that street average had come down by 20 cents in recent months.
When it comes to the balance sheet, there were some surprises. Inventory wasn't one of them, jumping by $2.5 billion over Q3 as deliveries significantly lagged production. Accounts payable and accrued liabilities jumped by about 90% of that amount, a similar trend we've seen in the past with rising production. Perhaps it was a little surprising that accounts receivable soared by almost 35% sequentially, or about $760 million. That might be one reason why free cash flow at $1.42 billion was about half of what the street was looking for. Overall, Tesla's cash balance rose by a little more than $1 billion in the period, now topping $22 billion.
When it comes to guidance for this year, Tesla certainly disappointed. While management reiterated its 50% long-term compound annual growth rate guidance for production, the forecast of just 1.8 million units for this year was about 50,000 vehicles below the company compiled 2023 analyst delivery estimate. In the shareholder letter, the following graphic was shown to detail how Tesla at 1.8 million vehicles this year would be ahead of that long-term target. However, the company barely got over 40% delivery growth last year, and if you match production with deliveries for 2023, guidance for this year is just 37%.
As for Tesla shares, they were nearly unchanged in the after-hours session after this report. While the stock had rallied 40% off its recent low, shares closed Wednesday about $240 off their 52-week-high. The average price target on the street was $189 going into this report, but that number was over $300 just about 3 or so months ago.
In the end, Tesla, Inc.'s earnings report was rather lackluster. Q4 revenues matched reduced estimates, while the bottom line did a little better as it usually does. Cash flow for the quarter came in a bit light, and guidance could have been a lot better. As a result, Tesla, Inc. shares weren't doing much afterwards, and investors will now look to how demand fares following recent price cuts as well as the upcoming investor day on March 1st.
---
Disclosure: I/we have no stock, option or similar derivative position in any of the companies mentioned, and no plans to initiate any such positions within the next 72 hours. I wrote this article myself, and it expresses my own opinions. I am not receiving compensation for it (other than from Seeking Alpha). I have no business relationship with any company whose stock is mentioned in this article.
Additional disclosure: Investors are always reminded that before making any investment, you should do your own proper due diligence on any name directly or indirectly mentioned in this article. Investors should also consider seeking advice from a broker or financial adviser before making any investment decisions. Any material in this article should be considered general information, and not relied on as a formal investment recommendation.
---